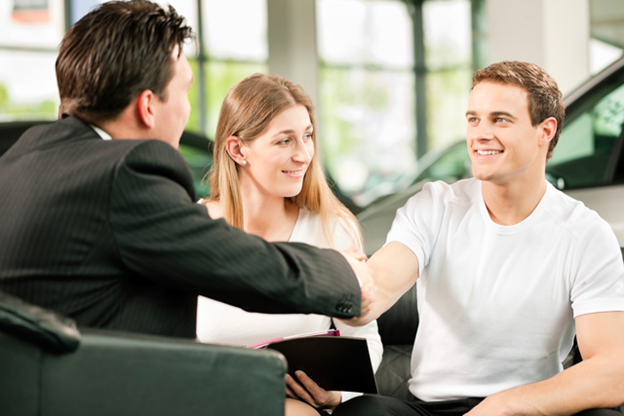 We may all love that new car smell, but we sure hate the process of finding and buying that new car. It is a long torturous journey for many car buyers, even if you know what you want from the start. But for many it is even harder as they try to decide just which brand and model is the right one for their lifestyle.
After all, you wouldn't consider any of the local Mercedes Benz dealers if what you wanted was a pickup truck for your ranch. Especially if the main job was going to be hauling manure around. But if you live in a nice big house in the suburbs they might be just the thing. Especially if you happen to be a lawyer.
So, knowing what you need is the first step. Here are a few other considerations that might make getting to the step of smelling that new car smell in your own car a bit easier to get to quickly and painlessly.
Know What You Want – And Ask for It
Car dealers always know what they want to sell, do you know what you want to buy before walking in that door? This is why it is so important to do your homework first, maybe even walk in with a printout from a competitor's website with a price and model you want them to beat. If there are features that are deal breakers, let them know from the start.
I am betting that your own mother told you that you don't get what you want without asking for it, and that is certainly true when it comes to negotiating a car deal. Be clear about what you want, don't let them steer you to another make or model and be sure everything you ask for is on that buyers list.
Get Another Opinion
We get a second doctor's opinion when we are looking at important surgery, why not get another opinion on your car dealer too? No, it isn't as if you can go to another dealer and ask them for their opinion on their competitor, but you can talk to locals who have bought from them. Look on the website of the dealer for testimony but more than that, look on Yelp for complaints.
Talk to locals about the dealership, ask around. If they are worth their salt they are involved with the local community so find out how and why. Your second opinion could tell you more than you would have thought about that particular dealership and how they treat their customers.
Walk Away from Bad Faith Offers
It can be hard to walk away from the car of your dreams. But if they are not giving you what you need from the deal and you know what you are asking is reasonable, walk away. Some dealers may even come around once you have begun to leave the premises. Some may not. But in the end, it is never a good idea to spend more than you had planned to spend just because they showed you the souped-up version of the car you want.
What options can you live without and still have a great car? If you can't see it, then it is time to rethink what you need or what you are willing to spend. But don't allow yourself to be pressured into buying more car then you need or want.