When you're on the hunt for a new car, usually budget and size are the defining factors for a shopper.  However, with new technologies the definition of a roomy vehicle that delivers convenience and style isn't solely reserved for the mid-size sedan segment. When living in the city, tight parking spaces, limited transportation options and a mobile lifestyle could send you looking at vehicles that you might not have considered in the past, like the Mirage. You just might be surprised at the versatility you'll find while enjoying Mitsubishi Mirage reliability.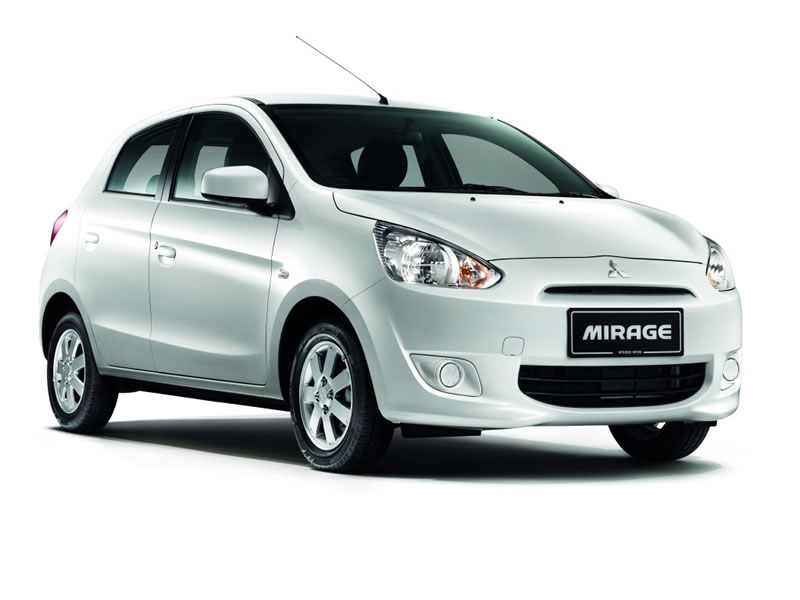 Coordinate Your Schedule While On the Move
Moderately priced starting at just around $13,000 you might be convinced you're going to be looking at crank up windows, vinyl flooring and an AM/FM radio. You couldn't be more wrong. The dash mounted touchscreen includes both Android Auto and Apple CarPlay capabilities. Using Bluetooth technology and your compatible smartphone, you can access your favorite tunes, contacts, navigation, and place hands-free calls after selecting the familiar app icon.  Instead of living in a cell phone dead zone while sitting in traffic, you can be singing along with your personal playlist. And the touchscreen doubles as a monitor. When you shift into reverse, the back-up camera shows you a clear image of any obstacle behind you–which makes pulling into those tiny spots a total breeze.
Fit Your Luggage and Your Life in the Spacious Hatch
There's room for all your friends inside with seating for five.  However, the rear 60/40 split seat can fold down flat and open up a surprising amount of cargo space. With 47 cubic feet of room and a large lift gate on the hatch model, it's easy to load groceries, luggage, and even sizeable DIY supplies without sacrificing leg room in the front row. Leave one seat up in the back for extra passenger room while you're toting everybody's stuff across town for a party.
Drive with Confidence for Up to Five Years
The standard warranty on the Mirage covers you bumper-to-bumper for the first five years or 60,000 miles–that's like 3,000 commutes! And with Mitsubishi Mirage reliability backing the vehicle, you know that the 1.2L 3-cylinder engine is designed to stand up to all the abuse you are going to pile on it. Meanwhile, you'll be skipping trips to the gas pump as the Mirage gets an impressive EPA-estimated 43 mpg highway and even 37 mpg when tooling around town.
With alloy wheels, a wide variety of brilliant color options and tech touches like the Fast Key Entry and push button start, you won't be piloting a bargain basement compromise. The 2017 Mirage has all the room, technology and flexibility your super-sized life needs while fitting into your busy urban neighborhood.